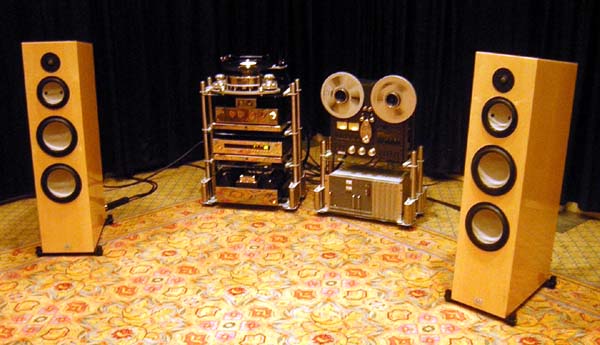 Hi!
After I've been out, I have come back for telling about a favorite piece of technology that I've got.
Starting my childhood I used to play music with handcrafts instruments...jajaja, drums or guitars often were made by me. While I got growing, increasing too my interest by music. I remember, when I was a teen, I used borrow a radio player at my neighbour, I spent a lot of my free time listening music, recording favorite songs in tapes, so my parents gave me a Mini-component for Christmas, it was the better thing for me because I could use it each and every day.
Now I've got a Hi-Fi audio system... Receiver, Deck, CD player, Turntable, Sound processor, I've bought them one to one and the only thing that I can say is "the sound is amazing".
I spend many hours mixing sound tracks applying sound effects like church echo.
It's wonderful like coils, resistors and capacitors work together for give this quality sounds.
Thanks Electronic Engineers.
- - - - - - - - -